Contacting me...
It might seem a bit daunting to contact a dressmaker, but you can relax - I offer a really friendly service. We'll go through all of your requirements, right down to the last detail. Then, if you'd like to go ahead with the fitting, we'll sit down with a cup of tea and get everything just right. Throughout the consultation and fitting process you will always feel really comfortable that you're in good hands.


Contacting Amanda at Dressing Miss Daisy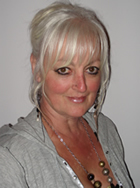 Contact me now by phone or email. I'll go through your requirements and explain how it all works. I'm thorough and professional in my work, but also very friendly and down to earth. Dressmaking is my passion. It couldn't be easier to get your own, unique classic fitted dress. I really look forward to hearing from you!
Phone: 07854 757673
email: info@dressingmissdaisy.co.uk
Dressing Miss Daisy - Dressmaker Stockport
Acknowledgements:
Granville Sellars (branding), Peter Levy (photographs), Gemma Hemingway & Mitchell Robinson (artistic directors), TROF Deaf Institute Music Hall, Hannah Gray, Jacqueline Lucy Booth, Jacqui Greally, Kari Sellars (models)